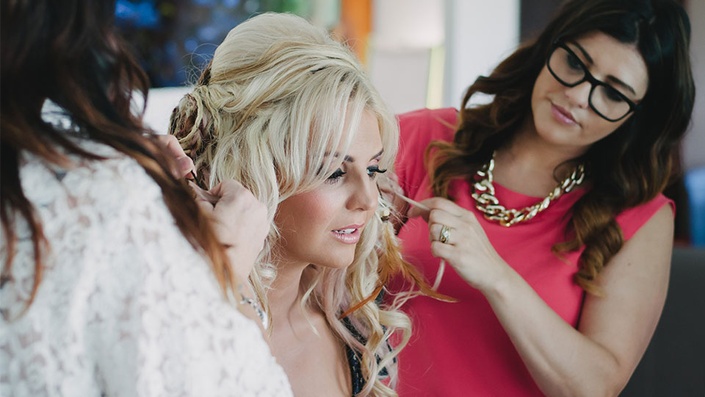 Velbella Airbrush Makeup and Business Program
Mad about bridal make-up? How to get the best foundation for success in your bridal makeup business.
It's never been a better time to be a beauty entrepreneur
Currently, there are approximately 40 prominent beauty start-ups founded by women, making the combined global $445 billion (sales) industry one of the most popular for women to work their way up to some serious successes.
Make-up is undoubtedly a great place to start a business, as attested to by Velbella front-woman, Lauren Veling. Boasting over fifteen years in the beauty industry, Lauren knows a thing or two about creating the perfect look. An airbrush make-up specialist, Lauren successfully grew her brand and team within two years to become one of the most sought-after bridal hair and make-up talents in Australia today.
The first of its kind: Introducing the Velbella Airbrush Makeup and Business Program
Created exclusively with the make-up artist in mind, you can learn how to build and manage your own successful and profitable bridal makeup business via a palette of support and growth strategies geared specifically for the beauty industry from the comfort of your own home.
Whether you're an up-and-coming make-up artist or industry-seasoned, a hairdresser or beauty therapist – if you've been thinking about adding make-up to your business repertoire, THIS program is for you.
So! You've decided on a career in make-up.
How fabulous!
As relatively simple it is to start off in beauty, it becomes a lot more difficult for smaller businesses to succeed in a very competitive market.

And then there's also the multitude of decisions to make: Should you firstly get your logo designed and then your business cards printed? Perhaps, now's the time to be thinking about Facebook and your own website. Should you have a brick-and-mortar or virtual shopfront – or both?

You don't get a second chance to make a first impression.


When it comes to the beauty industry – like in any other business – there are plenty of hidden pitfalls to avoid.
Highlight the beginning of your business-building journey, armed with the ultimate tools of the trade (and we're not talking about lip gloss or eyeshadow).
The Velbella Airbrush Makeup and Business Program is designed to guide you through the process of creating your own bridal makeup business. The Program will simplify every aspect involved in business-building, making it easy to turn a real profit in no time.
Throughout the online training program, we'll will show you how to create stunning bridal looks using a combination of airbrush and traditional make-up, along with business coaching, covering topics such as…
Choosing a business name
Registering an ABN name
Getting insurance
Choosing a home, mobile, office or virtual business
Business and personal branding
Building an online presence, including a website and popular social media profiles
Marketing
Promoting yourself in the media
Creating a portfolio
Photography
Forming business connections
Attracting and maintaining clients
Invoicing and other business processes
Contracts and legal paperwork
How to grow your business
Plus, more!
It's time to create the make-up business you've always dreamed about
By signing up to the Velbella Airbrush Makeup and Business Program, you will have lifetime access to all the material and resources and support you will ever need, along with membership to the closed online Facebook Group where you can share in your progress and successes with other participants. Lauren will also be readily available to answer any of your queries and offer tips and suggestions on various topics.
Your Instructor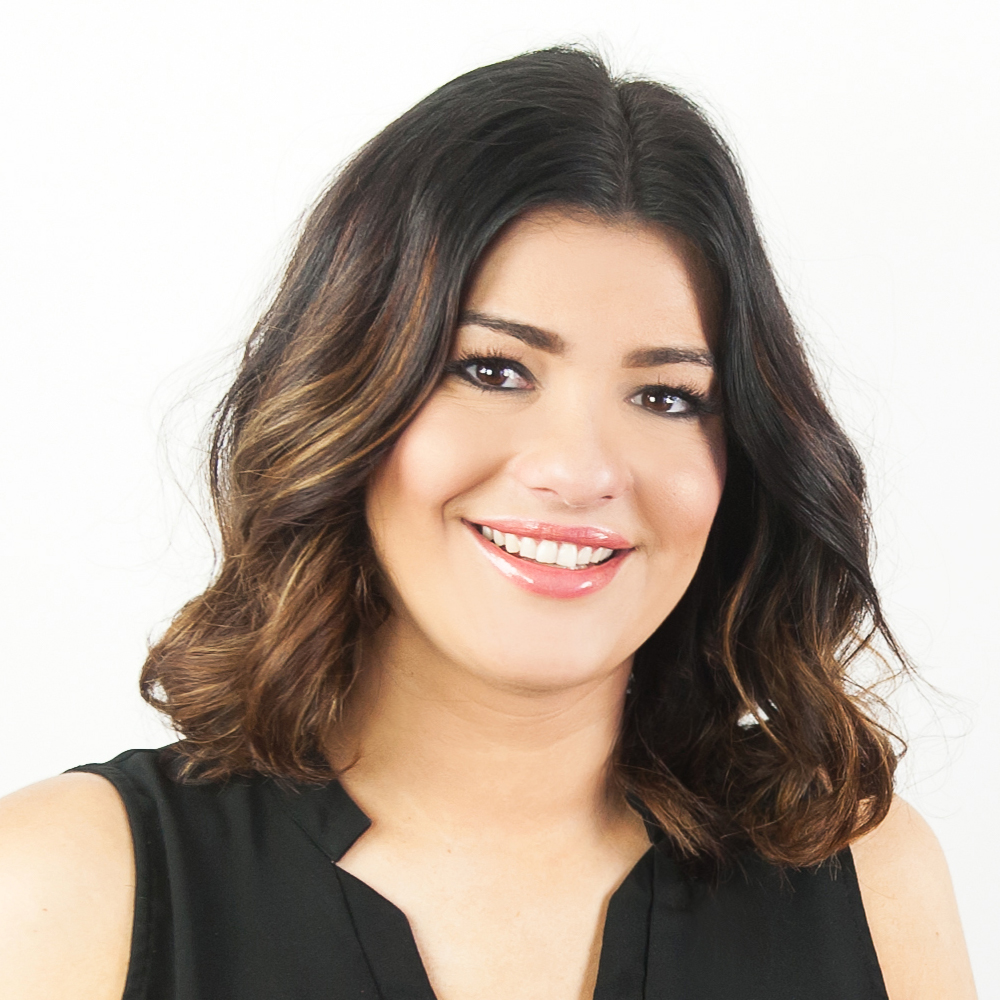 Lauren is an experienced educator who has been training and mentoring makeup artists for the past ten years.
From weddings and formals to special events and an extensive commercial portfolio, Lauren has a passion for making her clients' look and feel amazing. In three short years Lauren has built her brand Velbella, to include over 20 subcontractors doing over 300 weddings a year through out the Sunshine Coast, Brisbane, Gold Coast and Melbourne.
She has built this business around having her two sons and knows how to create the perfect work life balance. Lauren has been working in the Bridal and Commercial makeup industry for over 15 years.
Lauren started her makeup career backstage in theaters around Brisbane throughout this time she has trained with makeup artists in Theatrical and Special Effects Makeup. After moving out of the theatre into the wonderful world of Brides and Beauty, Lauren trained with Dale Dorning celebrity Stylist in editorial and beauty makeup and hair styling. Lauren has also studied with one of Brisbane's most renowned makeup artists and hairstylists Rebecca Calvert. In addition she has also trained with Sydney's famous Martha Mok in Asian Makeup application, specifically the technique of eye taping and Bridal Hairstyling. She has studied with Australian Editorial Makeup Artist and Hairstylist Sue McLaurin in Editorial Makeup Application. She also had the privilege to train with Melbourne's renowned makeup artist Merton Muaremi in his masterclass focused on winged eyeliner and face sculpting for editorial and bridal makeup and she continues to do training as she believes education is a life long process.
Lauren's work has been published in Queensland Wedding and Bride Magazine, Style Magazine, Ideal Bride Magazine, Ontrend Bridal Magazine, BMAG, Queensland Brides, Hello May, White Magazine, Style Magazine, Cosmopolitan and The Bride's Diary just to name a few. Lauren is an expert in airbrush makeup application having designed her own brand of airbrush makeup, Velbella.